Become a new and experienced driver
Offering Driving Lessons for New and Experienced Drivers
Road Ready Driving School, INC throughout the State of Michigan offers packages to teach student drivers learn proper driving techniques while helping them overcome their anxiety. We give you the attention you need to boost your confidence on the road. We have certified Michigan Driver Education Instructors who will share with you the techniques on how to respond appropriately even in difficult driving situations.
---
Segment 1
You can rest easy knowing that your son or daughter is driving safely on the highway. Teenagers who complete our Segment 1 driver's education course walk away feeling more confident about their driving skills. They gain a better understanding of cars and safety regulations which makes them responsible drivers.
Students must be at least 14 years and 8 months old and no more than 17 years and 6 months old by the first day of this course. Kindly read the terms and conditions to learn more about this package.


*Once you click on ENROLL you will be taken to our Locations page. Please choose a location that works for you to proceed with enrollment. Thank you!
ENROLL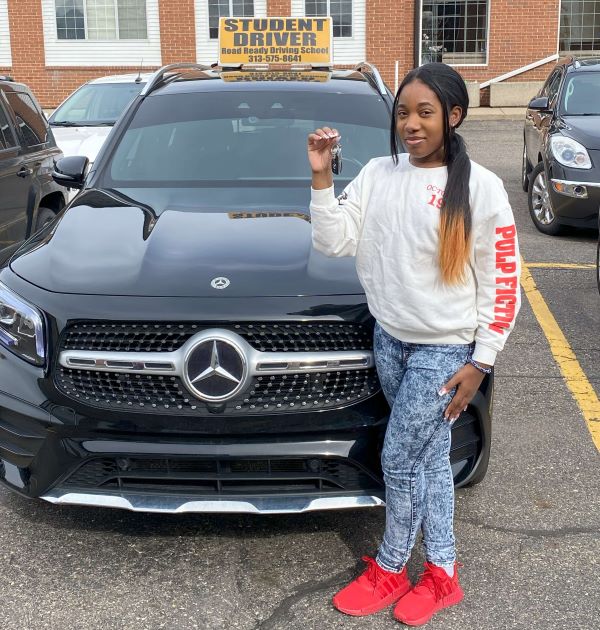 Teen Segment 1
Provisions
1. Road Ready Driving School, INC. will provide a minimum of 24 hours of classroom instruction, 6 hours of behind-the-wheel (BTW) instruction and 4 hours of observation time with a certified Michigan Driver Education Instructor.
2. Classroom instruction must be a minimum of 3 weeks in length and shall not exceed 2 hours per day. BTW instruction shall not begin until the student has received a minimum of 4 hours of classroom instruction and must be completed no later than 3 weeks after the classroom instruction has been completed.
3. Road Ready Driving School, INC will conduct the BTW instruction in a dual-controlled automobile that is insured by the Provider to cover each student enrolled in the program.
4. The student must be at least 14-years and 8-months of age by the first day of a Segment 1 course. Verification by birth certificate is required.
1. The Parent or Legal Guardian agrees to pay the total amount on or before the first day of class in the form of; cash, debit, or credit card (a processing fee of 2% will be charged when processing a credit or debit transaction).
2. All students must call to reschedule all BTW missed appointments within 24 hours. If the student has an illness, documented proof from a physician must be presented to the instructor to avoid a $30.00 fee. (Note: if the student wears glasses and fails to bring them during a segment 1 course, that will be considered a missed class and a fee will be assessed.
3. The student is required to make up the missed class (for example: if the student missed day 5, the student must attend day 5 of the next available segment 1 course). A fee of $75 will be charged if the student requires a makeup class and does not have proper documentation from a physician.
4. The student must have all 6 hours of drive time within 6 weeks to avoid incompletion of the Segment 1 Basic Driving course.
5. A fee of $50 will be charged for each lost or damaged textbook or workbook.